Best Makeup Brushes That Won't Break Your Pockets!
January 3, 2016 by LaToya Chenelle
Makeup is one of the ways, we women, play up our features. Who remembers watching their mom or some older woman in your life whip her face into perfection? When I was younger I couldn't wait to wear makeup. I was successful wearing lipstick in middle school until one dreadful day i forgot to take it off before i returned home. Needless to say my mother was not pleased and i stopped wearing makeup until high school.
One of the things I love about the makeup industry in this day and age and that we have affordable options. Many retailers have created makeup accessory lines for every price point. The key to a flawless face is having the right tools. If you were painting your nails, would you use a q-tip? You could use a q-tip but it wouldn't create the best outcome. This is why, using the right tools are important in creating a beautiful finished look.
I wanted to share some of my personal faves for the different parts of the face.
Brows: E.L.F. Eyelash and Brow Wand, Brow Brush
The Eyelash and Brow Wand brush is great for making sure your brows are in place before or after cleaning them up. The wand can also be used to separate the lashes after adding mascara to remove clumping. Now i love the Brow Brush because it helps to define and shape the brows with precision when you want to fill in with a brow powder.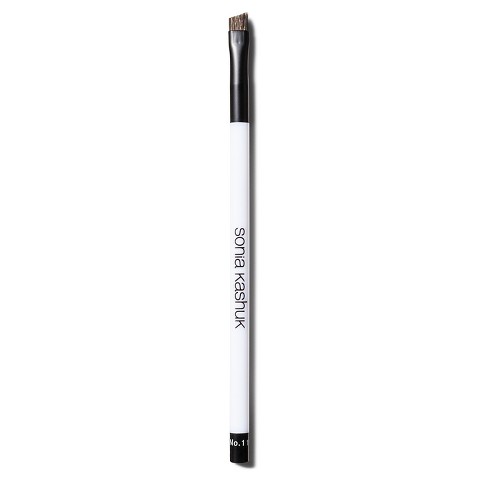 Foundation: E.L.F. Studio Stipple Brush
The Studio Stipple Brush is one of my personal favorites to apply my foundation. I apply my foundation to the brush and then stipple (make a series of dots) it onto my face. i then follow-up with a beauty blender, which is not expensive ($20) but not cheap and can make a world of difference in your beauty regiment.
Conceal, Contour & Finish: E.L.F. Studio Angled Brush
The angled brush is great for contouring the hollows of your cheeks or any area of your face where you need more precision. I like to use it for my highlighter as well. The complexion brush is great for setting your foundation with a powder and for applying blush. The concealer brush is great for blending concealer without creating harsh lines. The blending is phenomenal for applying concealer and setting with the powder.
Not get to blending, contouring and setting that pretty face!
Keep up with me on IG, YouTube, Facebook and Pinterest: @latoyachenelle